Many eco-friendly fixtures, furniture, and accessories have been introduced to the market in recent years, resulting in major improvements in the world of bathrooms. Take advantage of this opportunity to go green with some of these eco-friendly bathroom ideas suggested by bathroom remodeling Wilmington, NC.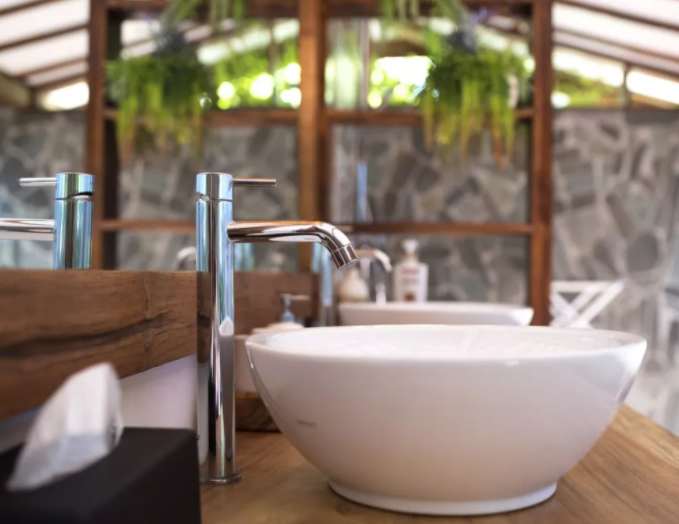 Cabinets and vanity sinks
Plywood, particle board, pressed wood, and medium density fiberboard are commonly used in conventional cabinets and vanity sinks (MDF). However, formaldehyde is present in the glue used in such materials.
There are now safer eco-friendly cabinets and vanity choices made of solid wood, recycled and reused materials. Consider bamboo or recycled concrete cabinets, as well as recycled glass or paper countertops.
Recycled tile
Most bathrooms have some kind of tile, and you can now find choices made from recycled materials in almost every aesthetic you can think of.
Bathroom tiles made of bamboo, cork, or environmentally friendly concrete are available. Reclaimed wood and vegetable ivory tiles are two newer alternatives on the market.
Bathtubs made of steel
Instead of fiberglass or acrylic, imagine a steel bathtub. These bathtubs, as well as their steel bathroom fittings, can be entirely recycled rather than ending up in a landfill at the end of their useful lives.
Fixtures
Showerheads, toilets, and faucets with low flow
It should come as no surprise that flushing the toilet wastes a considerable amount of water each time. However, low-flow and dual-flush toilets have made significant progress in recent years, reducing water use.
Toilets used more than three gallons of water per flush just a few years ago. High-efficiency toilets now use less than a gallon of water per flush. This latest technology will save thousands of gallons of water per year, depending on how often your family flushes the toilet. This is not only beneficial for the climate, but it also helps you save money on your utility bills.
The same can be said for showerheads and faucets. Upgrades will result in less water consumption, improved energy efficiency, and even more savings on your utility bills because flow rates have fallen dramatically over the years.
If you want to save water without having to replace your showerhead or faucet, you can install an aerator, which reduces the water flow rate without affecting water pressure.
Water heater that saves energy
Heating water accounts for approximately one-fifth of your home's energy usage, according to the US Energy Information Administration. An energy-efficient water heater can be installed as part of an environmentally friendly bathroom remodel.
When shopping for a water heater, look for the Energy Star logo from the Environmental Protection Agency to ensure that the device has been accredited as energy-efficient.
A heat pump water heater uses heat from the air to heat the refrigerant that heats your water; a tankless water heater heats the water as you use it; a condensing storage water heater uses less energy to produce hot water; or a solar water heater reduces your energy costs.