Green is a superb shading for kitchens—dynamic yet cool, meaning wellbeing and quiet simultaneously. Also, it's anything but difficult to track down motivation for the correct shade; simply glance around. It could emerge out of a celery stem, a jadeite plate, a lime, an asparagus stick, a lot of wise, a cut of cucumber, or even the skin of a Granny Smith apple. Take a look at kitchen cabinets Williston, VT gallery to see how the projects of others, similarly inspired, came out.
Jade Meets Lime
Hand-coated tile in jade and a wash of lime on the island's base shine the nectar toned cabinetry and copper vent.
Brilliant Green
The brilliant confident green of late-winter's newly spread out leaves squeezes up this kitchen.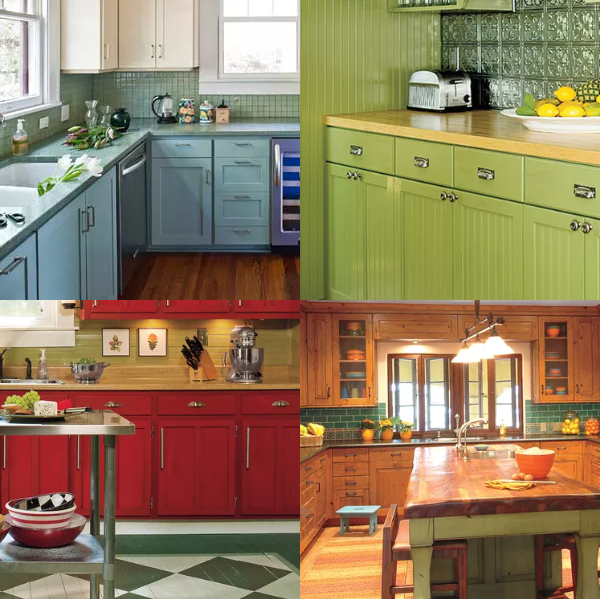 Cool Green
Palest mint gives this kitchen a cool and brilliant 1950s vibe. The green color echoes the recolored glass in the secondary passage.
Echoes of Color
A dark green stone counter and a sprinter the get the savvy tint of the cabinetry.
Blend of Greens
A few shades of green on cabinetry, backsplash, and light apparatuses keeps the mind-set tranquil, while the beadboard-clad island and lower cabinets sport an amicable margarine tint.
Green-Red Connection
Red, green's reciprocal shading, adds oomph to this kitchen as candy apple-hued cabinetry.
Pretty Leaf Green
Leaf green covering combined with Arts and Crafts-style backdrop sounds accurate to this mid twentieth century-style kitchen.
An island covered with a wash of pine green diverges from the light smooth tint on the divider.
One pronunciation divider in foggy sage brings this white kitchen into center.
Tree-Inspired Hue
Take motivation from a tree: Start with a backsplash in wood tones and top it with leaf-toned paint. Here, warm yellow green characterizes the vaulted roof above multi-tinted tiles.
New Green
Paint as new as another piece of sod lights up this in any case rather gently shaded cooking space.
Light Green
The quieted floor-to-roof light green of this Colonial-style kitchen gets a kick from cabinets painted an unforeseen profound violet-blue.
Flawless Lime Green
Shades of lime, both strip and mash, spruce up a great cookroom kitchen.
Monochromatic cabinetry reflects off a stepped tin backsplash that echoes the designed roof.
Mint Green
Minty new cabinetry and trim matches the perfect lines of this unequivocally present day kitchen.
Water Green
An ocean glass-hued tile backsplash keeps the inclination amphibian when combined with robin's egg-blue cabinetry.
Green for Warmth
Caramel hued tile-work and light apparatuses add warmth to celadon cabinetry.
Greenery Green
Contacts of greenery green feature a lovely curved window and entryway.
Intense Green
Painting the island green rather than white like the remainder of the kitchen gives it the vibe of vintage cabinetry. A wood ledge is a characteristic decision.